Sign up to our mailing list to keep up to date with our weekly content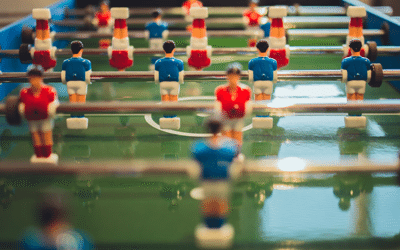 Opportunity products are the physical items and services you sell on an opportunity in Salesforce. However, if you don't use opportunity products, what's the alternative? For many companies, the answer is to enter the total value of the opportunity in a single field -...
Schedule Revenue Over Time In Salesforce Take our new app for a test drive today Revenue schedules are critical because when winning the deal, often, no money changes hands. Instead, revenue accrues over time. For example: Professional services that...
Colin Parish, VP of Sales at Moderna, read our blog post, 12 Must-Have Charts On Your Salesforce Dashboard. "That's the dashboard for me", thought Colin. "Especially the Pipeline by Stage and Month." So Colin had his system administrator install the dashboard from the...
Motivate your sales people to exceed targets by using commission tracking in salesforce. Commission tracking drives sales people to close deals. It motivates them to create new pipeline. It propels them to go the extra mile to win a piece of business. But it's not...
Don't have time to read the entire Blog Post right now? No problem. You can download the entire "Your Sales Forecast Is Probably Wrong" eBook for free by completing the form below! Many sales managers struggle to create reliable sales forecasts. In fact, many...
Getting started with the salesforce Sales Cloud the right way is critical for successful implementation and project delivery. Unfortunately, many companies fail to do this. The biggest single reason? They set off on the wrong foot. In other words, they fail to...
Over 1,000 companies have installed the GSP Sales Dashboard. We're proud of that statistic. One of these companies described itself as "a USA based, diversified technology company with worldwide operations". They use the dashboard for global sales performance...
It's that time of year. Q4. When sales teams around the world are under pressure to get deals closed to meet year-end quotas. I have worked with many companies in that situation. And here's what I've found: The most successful executives apply five Q4 sales...
Step 1: Enable Historical Trending The step applies only if you are installing the Enterprise Edition of the GSP Sales Dashboard. The Historical Trending feature must be enabled to install the dashboard successfully. If you get this error message when installing the...
"I'll prove it to you!" exclaims Jack Kosakowski. "Let me show you the current state of Sales and Marketing alignment." It's September 12, 2017. I'm attending the London Sales Hacker event. We're in the middle of a panel discussion, "Sales And Marketing Alignment...
Search for sales and marketing alignment in Google and you get 40.2 million results. I know this because I did a lot of research for my own article on Sales and Marketing Alignment | Proven Strategies For Success. Although I must admit. I didn't review all 40.2...
We'd love to hear from you. Get in touch by completing the form below.
We'd love to hear from you. Get in touch by visiting our contact us page.
Sign Up for exclusive pipeline visibility tips