12 Must Have Charts For Your Salesforce Dashboard
Download the FREE App from the AppExchange today
The salesforce Classic interface is burned into every blood vessel in my retina. I can navigate it with my eyes shut. So, like you, at first I had to learn to adapt to the Lightning layout. But, here's what happens when you learn something new: You approach it with a...
read more
Many frustrated people search in vain for the Sales Targets tab in salesforce. However, don't waste your time. It does not exist. Nevertheless, measuring performance against sales targets is a critical activity in running a sales team. Isn't it? Fortunately, there ARE...
read more
Every sales manager is under pressure to grow revenue. That means knowing about the sales pipeline trend. It stands to reason: All other things being equal, you can't grow revenue if your sales pipeline trend is flat. Or worse, heading downhill. In particular,...
read more
December 23, 2016. It's late. Dave Apthorp's family is expecting him home. His young children want him to help finish decorating the tree. Unfortunately, Apthorp is still in the office. That's because it's year-end and a third of the pipeline opportunities...
read more
Getting started with the salesforce Sales Cloud the right way is critical for successful implementation and project delivery. Unfortunately, many companies fail to do this. The biggest single reason? They set off on the wrong foot. In other words, they fail to...
read more
Over 1,000 companies have installed the GSP Sales Dashboard. We're proud of that statistic. One of these companies described itself as "a USA based, diversified technology company with worldwide operations". They use the dashboard for global sales performance...
read more
It's that time of year. Q4. When sales teams around the world are under pressure to get deals closed to meet year-end quotas. I have worked with many companies in that situation. And here's what I've found: The most successful executives apply five Q4 sales...
read more
The GSP Sales Dashboard contains the core set of dashboard charts and underlying reports that give executives great visibility of the sales pipeline and sales performance. System administrators around the world have installed the dashboard over 500 times. The blog...
read more
Join me and my team for a compelling webinar on power Lead Metrics in salesforce. We promise you fresh insights. As a result of this webinar you will be able to take new action to drive lead conversion rates in your business. Date: November 1st, 2017 Time:...
read more
"I'll prove it to you!" exclaims Jack Kosakowski. "Let me show you the current state of Sales and Marketing alignment." It's September 12, 2017. I'm attending the London Sales Hacker event. We're in the middle of a panel discussion, "Sales And Marketing Alignment...
read more
Search for sales and marketing alignment in Google and you get 40.2 million results. I know this because I did a lot of research for my own article on Sales and Marketing Alignment | Proven Strategies For Success. Although I must admit. I didn't review all...
read more
I have seen many attempts to implement an effective lead conversion process in salesforce. Not all of them successful. That is putting it mildly. In fact, businesses often mangle their lead conversion process in salesforce. The result is: Reduced sales, because leads...
read more
Your business puts a lot of effort into generating converted Leads. However, are they worth their salt? Do the leads passed from Marketing to Sales contribute revenue? In most businesses, it is only possible to answer these questions using anecdotal...
read more
Everyone in sales has a leaking funnel. That's the nature of the game. It is, after all, why the sales pipeline is typically displayed as a funnel. There are fewer deals at each successive stage in the sales process. If the funnel wasn't leaking, you would win 100% of...
read more
Not having an accurate revenue forecast is the bane of many sales managers' lives. Gut feel just won't cut it. Nor will a top-down percentage applied across all open opportunities. Moreover, executives often dismiss the Expected Revenue report in salesforce as...
read more
Many businesses need to track revenue over time in salesforce. For example: Capital equipment items that the customer draws down or pays for over time. Professional services to deliver projects over time. Maintenance contracts in which revenue spans 12, 24...
read more
For salesforce project success we need to delve deeper than generic advice that applies to any business initiative. 10 salesforce specific drivers of project success.
read more
Many managers that use salesforce are still not gaining the sales funnel insight they expected. In particular, they want to know much more about how the sales funnel compares with their quota. Sure, they've got salesforce dashboards set up. These give visibility of...
read more
Daniel Tyler creates an opportunity in salesforce. Then he opens Excel. Daniel tinkers around in the pricing spreadsheet for 10 minutes. It happens to be the spreadsheet from three price revisions ago, but never mind. The spreadsheet gives Daniel the...
read more
You probably don't remember Monty Python's Flying Circus. It's a surreal comedy group from the 1970's. It's how John Cleese and Michael Palin first made their name. In one famous sketch, Palin arrives at the Argument Clinic or for an argument. Cleese is happy to...
read more
Here are two quick wins using web to lead that many companies overlook: Web to lead on their Contact Us page. Web to lead for downloadable web content. However, the fact that many companies don't do this means they are not generating leads as efficiently as they...
read more
"If they were proper salespeople they would generate their own leads." So says Paul Rolling. Paul commented on the LinkedIn version of last week's blog post, "Why Salespeople Complain About Marketing Leads". The post tells the story of how the Marketing team at...
read more
"Most of the marketing leads we get are rubbish!" says Dave Apthorp. Really, Dave? Is it true? Marketing leads are so poor it's not worth salespeople calling them. We wanted to find out. So we did an experiment. The results might surprise you.
read more
Framework agreements exist in virtually every industry. They are the backbone of many commercial relationships. If you want a long-term relationship with a customer, then get a framework agreement in place. So naturally, you want to manage framework agreements in...
read more
Last week we explained how Tony Richards now creates effective Call Lists in salesforce. But who should Tony and his team call? And when? In other words, how should Tony manage call frequency? The answer is that Tony manages sales call frequency in salesforce. Here's...
read more
Tony Richards thumps the table in frustration. "There's got to be a better way to create a call list in salesforce than this." "The call list must show me the 200 people I need to ring today to follow up the webinar," he says. "But I spend most of my time scratching...
read more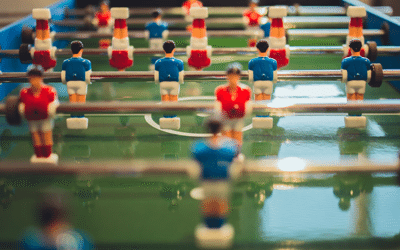 Every opportunity has a value. That value is the revenue from the products and services you sell to the customer. Yet here's the thing. The way you record that value on the opportunity has a major impact on the benefits your business can generate from salesforce. Do...
read more
I have reviewed hundreds of existing salesforce implementations. And seen many mistakes. But there are five opportunity mistakes that jump out all the time. I call them, "the usual suspects". Yet the thing about them is, they are easy to fix. Addressing each...
read more
Colin Parish, VP of Sales at Moderna, read our blog post, 12 Must-Have Charts On Your Salesforce Dashboard. "That's the dashboard for me", thought Colin. "Especially the Pipeline by Stage and Month." So Colin had his system administrator install the dashboard from the...
read more
Here is something that will inevitably your revenue forecast utterly wrong if you are using Product Schedules in salesforce. The salesperson modifies the opportunity close date. But then, she does not make the same date adjustment to the Product Schedule. To be fair,...
read more
Want A Free Review Of Salesforce Within Your Business? Get in touch today! 12 Must Have Charts For Your Salesforce Dashboard Download the FREE eBook today Track Sales Performance And Pipeline Versus Target Find out more and watch the video   Salesforce dashboards to...
read more
Effective sales manage relies on robust visibility of the sales pipeline. This salesforce dashboard chart shows the open opportunities by close date and stage. It gives sales executives the essential information they need to manage the sales pipeline effectively. It allows them to forecast accurately. It enables dud deals to be identified. And it prevents that all too common problem of the over-inflated sales pipeline.
read more
Pipeline doesn't grow on trees. Sales deals don't close themselves. They both need focused salesperson activity. That's why it's important to track activities. Especially the number and quality of activities on key accounts. Key accounts are the customers...
read more
Not every sale results in a single, one-off invoice and payment. Many result in multiple orders and payments over time. But here are two common mistakes companies make in salesforce: They do use repeat opportunities when they shouldn't, and sometimes They...
read more
The Advanced Selling Podcast is the world's longest running audio show for sales professionals. It's hosted by veteran sales coaches Bill Caskey and Bryan Neal. The pair have a relaxed and whimsical style that's always packed with rock solid, practical advice. It is...
read more
It is often surprising how little effort goes into measuring closed won revenue. I guess that after all, what's happened has happened. In most businesses, much more focus, energy and effort is directed towards building the sales pipeline. But wait a moment. We can...
read more
Scepticism is often deserved when it comes to the accuracy of the revenue forecast for this month. That's because deals that we assume will close this month, sometimes slip to the next month. That's painful if it's unexpected. Of course, in an ideal world,...
read more
Recent research by GSP with one of our customers showed a 65% difference in the average closed won opportunity size. That's a huge variation. All salespeople are working comparable territories. Selling the same products to similar customers. So the variation...
read more
How well do you know the opportunity conversion rates in your sales team? Because when all is said and done, there are only 3 ways to increase sales. Grow the pipeline. Increase average deal size. Increase the opportunity conversion rate. They're all important. "In...
read more
No-one likes a loser. Or to be thought of as a loser. So the term 'Closed Lost' is not going to be a favorite for your average salesperson. Yet Closed Lost is the standard Opportunity Stage picklist value for removing a deal from the pipeline. And it's a picklist...
read more
Mr Opportunity Probability stands in the corner at parties. Barely getting a second look. Everyone knows he has to be invited. But no-one really wants to speak to him. It would be better if he just went away. But here's the thing. Opportunity Probability can be your...
read more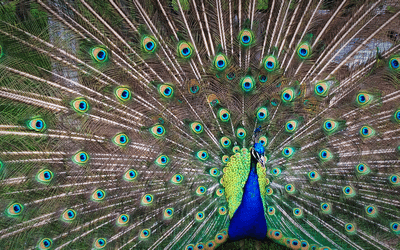 Size matters. Don't let anyone tell you otherwise. Big is beautiful. That's certainly the case when you measure sales pipeline size. All other things being equal, of course. Big is better, assuming the sales pipeline only contains deals of the right quality. To make...
read more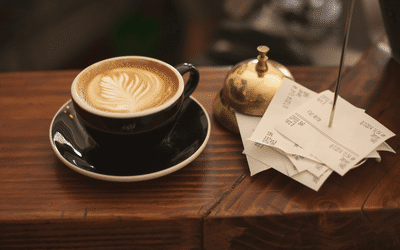 You've shaken hands on the deal with your new customer. And the paperwork is signed. But nothing gets delivered. No services are provided. And no money changes hands. At least not yet. That's because the customer now begins placing regular orders for your products,...
read more
Watch Gary demonstrate how to make it easy to add Products and Product Bundles to opportunities in salesforce. For a no-obligation personalized discussion about how to make it easy to add Products to Opportunities in your business, simply fill in the form below....
read more
Low salesforce user adoption bedevils many companies. That's why a lot of time and trouble is spent trying to increase salesforce user adoption. Because quite simply, if the users don't use system the way you intend, then no matter what else happens, the benefits...
read more
Over half of the new prospects that come to us for help have issues with salesforce user adoption. These companies have the system. But their CRM project is not the success they hoped. Something is getting in the way. And sometimes that something is people. People...
read more
If you sell to one company within a Group the next easiest new customer is the sister company. Getting introductions from one company in a group to other companies is a proven, more cost effective way to increase revenue. Maybe you already do that. Many companies sell...
read more
"The sales forecast spreadsheets never match what's in salesforce". That from the VP of Sales of a prospective customer last month. He was complaining about low sales adoption of salesforce. I'm sorry? What did you say? Why on earth are you still using spreadsheets...
read more
Most businesses should be making use of Leads in salesforce. Unless you're in a known and finite market then there will always be new Leads to be qualified. (Actually even if you're in a finite market in which every player is known you should probably still be using...
read more
Not Lightening… Or Lighting. But Lightning. If you didn't know already, 'Lightning' is the modernization of the salesforce user interface. It's delivered loads of new features and productivity benefits but it's not for everyone… just yet. Could your team be more...
read more
Every price discount eats into your profit. Probably more than you think. "Most companies can increase profit between 2 and 4 percent by doing nothing other than getting a grip on price discounts", says pricing expert Tony Hodgson of Pricing Solutions. "And key to...
read more
Ever wondered where on earth your Leads are? Or your customers and prospects for that matter? Well here's the way to find out. Display your salesforce data in Google Maps. Here are two ways to do it. The first is a cinch. A five minute job. But the results are hugely...
read more
There's a single reason why you should watch this case study video. Adding Products to Opportunities has massive business benefits. And you might be missing out on those benefits. Watch the video to see how the ILX Group achieves competitive advantage by: Increasing...
read more
  The waiting is nearly over! Euro 2016 starts on Friday June 10! The competition to be the best football nation in Europe is about to start. (That's 'soccer', the beautiful game if you're in North America ☺ ). And at GSP we can't wait for the party to begin! So we've...
read more
Ever felt you're seeing double when you look at Leads and Accounts in salesforce? Or treble? Or even quadruple? Like unwelcome guests at a party, duplicate records have probably sneaked into your salesforce system. Or they arrived in droves and marched through the...
read more
Like many things in life, one size doesn't fit all when it comes to business development and account management. That's why you need account segmentation to suit your business. Get your account segmentation right and you can maximise the impact of finite resources....
read more
Ever had a question about salesforce opportunities or the Sales Cloud but were afraid to ask? Looking for best practice advice on using opportunities? You've come to the right place. Here are 7 answers to the most common questions about salesforce opportunities. And...
read more
How often is only one person from the customer side involved in a B2B sale? Not very. Even small transactions usually have to be approved by someone else. And when it comes to big deals there can be a whole stack of people. Business users, influencers, technical...
read more
What if the standard set of salesforce Opportunity Stages don't match your sales process? (They probably don't, by the way). Then change them. But to what? The answer can provoke heated discussion. But it's critical. Get the opportunity stages right and you have the...
read more
You might think there's not much that can be done to increase average deal size. Other than apply good old fashioned sales skills. But you'd be wrong. In fact there are 5 things that can be done in salesforce to help increase average deal size and drive revenue....
read more
If your monthly sales forecast has ever fallen through the floor at the last minute then this blog post is for you. Use these three sales metrics to identify the deals that might deflate your monthly sales forecast. Take action on these deals to firm-up the close date...
read more
Companies that consistently gather information about opportunity competitors outperform those that don't. A no brainer, right? If you understand how your rivals compete then you increase your chances of winning against them. But here's what I've found in my...
read more
How often do sales people give more than one quote to the customer to clinch a deal? Always? Sometimes? Hardly ever? Often customers ask for more than one quote. They want the price with and without various optional products. Or they need quotes based on different...
read more
Why have you flagged some customers and prospects as key accounts? You did it for a reason. The reason is these accounts are probably the most strategically important customers. They are the prospects with whom you expect to drive most future value. They are the...
read more
Increasing your opportunity win rate is the single most powerful way to increase revenue. Building more pipeline increases sales. So does shortening your sales cycle. And increasing your average deal size definitely helps. But nothing has such a dramatic impact as...
read more
It's tough to go back to the customer with an increased price after important products were first missed off an opportunity. It's frustrating when sales people forget to add complimentary products that would increase the overall deal size. And it's costly when an...
read more
Information allows managers to act; data doesn't. That's why effective salesforce reports present information in a way that is quick and easy to assimilate. They draw attention to the essential facts. They allows managers to act, not analyse. So here's our 5 tip guide...
read more
In most businesses everyone knows who the top account is. Or at least they think they know. And people can usually make an educated guess at the second top account. But after that? It's a lot tougher. Ask your colleagues to name the top accounts by won revenue. Or the...
read more
It's easy for sales managers to get distracted with the here and now. Especially when there's constant pressure to hit this month's target. Today may look rosy. Or not. But your sales pipeline shape may be a warning signal of a future revenue problem. And that problem...
read more
I've never met any company that couldn't – or probably shouldn't – be using Products in salesforce to forecast revenue. But here's the rub. Many of us sell products and services that involve recurring revenue. And that means you need to use standard or custom product...
read more
The quicker your sales cycle spins the more you sell. At least that's the theory.But experience of measuring sales cycle velocity with one of our customers shows this isn't necessarily the case.
read more
Track Sales Performance And Pipeline Versus Target Interested in installing this app for yourself? Track Sales Performance And Pipeline Versus Target Interested in installing this app for yourself? It's tough to create accurate sales forecasts. Gut feel...
read more
Unless you're exceptionally lucky, every business has to put effort into creating new leads and sales opportunities. But if you're not using salesforce campaigns to measure and manage your marketing activities then the chances are you're missing out on many benefits....
read more
"Where on earth do I start?" That's a common reaction when contemplating how to import data to Salesforce or improve existing data quality. And it's true. There's a lot to do. Much hard work can be necessary when it comes to importing data. Combined with a certain...
read more
Getting the sales team to cold call an unqualified list of leads is like giving up smoking or going on a diet. There's always something that gets in the way. Tomorrow is always a better time to start than today. And in any case, it often turns out to be an unfruitful...
read more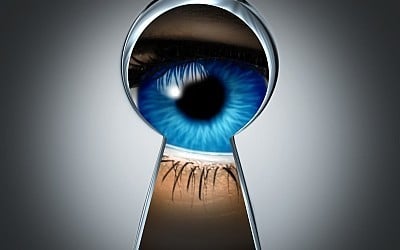 Many people find it difficult to use salesforce campaigns. They can't match the functionality with the campaign they want to run. They can't tell whether the campaign was successful or not. Or the results simply don't seem to make sense. So here's the best advice you...
read more
It can be a tricky business to merge salesforce environments. But actually it's a surprisingly common activity. One company purchases another and both use salesforce.com, for example. And in many large companies, different regions or divisions within the same business...
read more
52% of high-performing sales people are power users who take full advantage of their company's CRM technology compared to only 31% of under-performing sales people. That's according to "What Separates the Strongest Sales People from the Weakest" published in the...
read more
In every business there are customers and prospects of strategic importance. These are the customers that generate a disproportionate share of revenue and profits. They are the prospects who will become the income stars of the future. These customers and prospects...
read more
Product Price Books get a bad rap. Too often they're seen as the problem children of Opportunity Products. A bit fiddly and a little complicated. And no-one really understands what they do. Close your eyes, and with any luck, the need for Product Price Books might...
read more
It's true. For a sales person, to add Products to Opportunities in salesforce can be a bind. It's even more of a hassle if your sales people have a lot of products to select from. Let's face it, it's not the most user-friendly piece of functionality salesforce have...
read more
What a Hero! Last day of the quarter. He's pulled another rabbit out of the hat. Closed a big deal out of nowhere. Turned our below budget forecast into an above target winner. He's saved our bacon. And not for the first time. Warren the Hero. But is he truly the...
read more
Last month we gave you 5 Compelling Ways to increase your salesforce.com benefits. As promised, here's another five ways our customers have increased the benefits they deliver from salesforce.com. See which ones apply to you. 1. Improve sales funnel management Nearly...
read more
If you want to start an argument, ask a room full of Sales and Marketing people to explain the difference between a Lead and an Opportunity. You're guaranteed a bun fight. But why does the difference between a Lead and an Opportunity matter? It matters because every...
read more
It's always possible to increase your salesforce benefits. Our customers have proved it time and time again. And every business wants to maximise its' salesforce benefits in 2016. But how will you do it? Here are five ways our customers achieved this in 2015. See...
read more
Boosting revenue means increasing the number of high quality leads given to the sales team. Simple to say. But how do you achieve it? Join us on 11th December and we'll show you how. We'll demonstrate how to innovate marketing and lead generation activities to drive...
read more
Every Sales Manager is interested in what has been sold. Well, sort of. But what really gets them going is thinking about what will be sold. It's the size of the sales funnel that drives emotion, energy and attention. So it's a crying shame that the sales funnel is...
read more
Salesforce.com dashboards can give powerful visibility of sales performance and the sales pipeline. But often companies fail to achieve the full benefits of this important feature. The result is a lack of robust management information to manage the sales team and lost...
read more
Inside Sales Reps can't phone all of the people all of the time. And nor would you want them to. Like any other sales team, Inside Sales Reps need to prioritise their activities. But this requires a mechanism that allows Inside Sales Reps to define a schedule of calls...
read more
Dashboards deliver huge benefits to salesforce.com users. But the benefit is greatest when the dashboard is properly set up. Follow these 10 best practice tips to create awesome salesforce dashboards. 1. Pull the dashboard chart from the source report Cut your work in...
read more
Are your revenue recognition forecasts little more than an educated guess? Or complete stab in the dark at worst? For companies in manufacturing, IT, telecoms and many other industries, revenue recognition is a major challenge. What often happens is this. The sales...
read more
Anyone that runs a sales team needs to be able to quickly identify dud pipeline deals. Those opportunities that have little chance of ever closing successfully but which are inflating the size of the pipeline. The ones that give you a false sense of future sales...
read more
Every business creates its revenue by selling Products or Services - or a combination of both. But despite the fact that the salesforce Products tab handles each of these equally well, not every salesforce customer has ventured into Products. Which is a shame....
read more
Defining the Opportunity Stages that accurately represent the sales process is one of the key tasks facing any business that is using salesforce to track sales pipeline performance.. The standard out-of-the-box Opportunity Stage salesforce values often don't reflect...
read more
In the age of the internet most purchasing processes begin long before the selling organisation becomes aware of it. Invisible buyers perform invisible Google research. They narrow their invisible choices. They invisibly decide which companies to contact. And start...
read more
12 examples of salesforce dashboard charts and reports that give tremendous visibility of sales performance and the sales pipeline. Includes links to other posts that demonstrate exactly how to use and create the dashboard charts illustrated here.
read more
Executives often give three reasons why their business shouldn't use collaboration technologies such as salesforce Chatter. 1) People will post inappropriate content. 2) I'm swamped with email now I'll be swamped with Chatter posts. And 3) It only works if everyone...
read more
In most sales teams there's a strong focus on the size of the sales pipeline. But size isn't everything. We want to know that the pipeline isn't being artificially inflated just to keep the management team at bay. In other words we need to measure sales pipeline...
read more
Modernis is a capital equipment manufacturer. Everyone in Modernis knows Dave Athorp is the best sales person in the company. The league table at the top left of the dashboard shows it's true. But the chart alongside it show's he's the worst. Fortunately the third...
read more
Look familar? Here's the spreadsheet that tracked the sales pipeline in Gilbarco Veeder Root before they used salesforce. Which of course made it difficult to see the wood for the trees. So Scandinavian business unit manager Morten Raaby devised his own system. Morten...
read more
Identifying which salesforce marketing campaigns have generated the most number of sales ready leads is critical to improving marketing effectiveness. So here's 9 charts that we think should be on the Leads & Marketing salesforce dashboard for sales and marketing...
read more